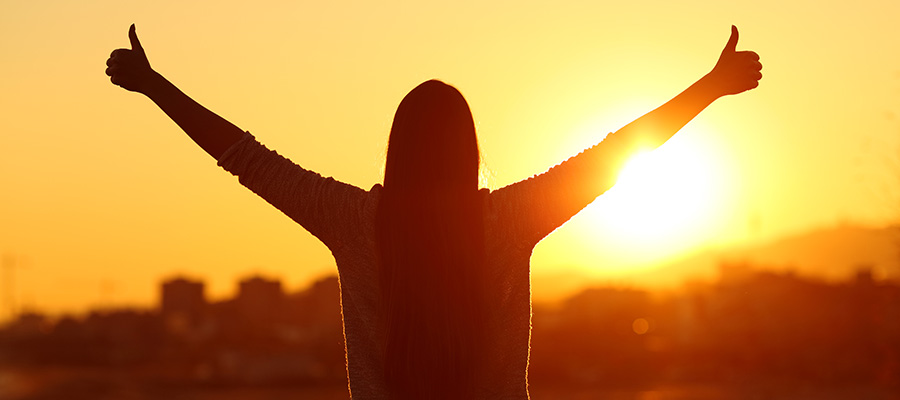 "Gratitude makes sense of our past, brings peace for today, and creates a vision of tomorrow." – Melody Beattie

Studies show that GRATITUDE…
Opens the door to stronger relationships
When you show appreciation to the people in your life, you strengthen your bond with them. Gratitude opens lines of communication, uplifts those around you, and reinforces positive behaviors, enhancing your relationships. When people feel appreciated, they are more likely to seek an ongoing relationship with the thank-ee! Acknowledging the contributions of others can open doors to new opportunities!
Improves your health
In a Thnx4 study, participants who kept a gratitude journal experienced better health – fewer headaches, less stomach pain, clearer skin, and reduced congestion. Those stronger relationships we mentioned, fostered out of gratitude… that improves our health too!
Reduces stress
Expressing gratitude increases empathy and sensitivity towards others, decreasing the desire for retaliation and revenge. Recognizing the blessings in your life helps you battle depression, increases overall happiness, and builds resilience. Taking time to reflect on the things you are grateful for, can help you slow down and decompress from the stresses of life.
Helps you sleep better
See above! When you take time to appreciate the people and things in your life, you reduce stress, and can then sleep better. Expressing positive thoughts, especially at bedtime, can reduce negative thoughts and increase positive thoughts, positioning you for a quicker chance of falling asleep and greater sleep quality.
Increases self-esteem & mental fortitude.
Instead of being jealous of others, gratitude equips us to appreciate what we have, and experience pride over the things we are thankful for. Gratitude reduces social comparisons and allows us to celebrate others. Gratitude helps us to focus on the positive and the good things we have going for us! It motivates us to push forward.
So… what can we do to express gratitude, to get these benefits? Here are some ideas we have:
Reflect on the things you are grateful for and how you can express gratitude to those around you. Could you find new ways to serve those around you? Could you reduce stress & sleep better by releasing your thankfulness out into the world?
Reflect on how your expressions of gratitude (or lack of) are affecting your emotions and relationships. Are you comparing yourself to those around you? Start making note of the awesome people and things in your life!
Reflect on how increasing gratitude could impact your health & relationships. Send a note of gratitude – a text, an email, a phone call, or even a hand-written note – to someone you are thankful for!
Start a gratitude journal – daily thoughts on what you are grateful for!
Check out Student CareerPath Planning for parents & students, to help build communication skills and resilience!
"Gratitude turns what we have into enough." – Maya Angelou